Setting up our L2TP VPN service on Windows XP should take 5 minutes with these step-by-step instructions.
In order to connect to our VPN servers, you will need to know your username and password that you registered with. These instructions have been verified against Windows XP Professional SP2, your requirements may vary slightly depending on the version of Windows you are using.
Not yet registered? It's quick and easy, give our 3-Day Free Trial a try now!
Make sure your system is connected to the internet
Make sure your system is connected to the internet and that you are able to browse the web. To check your location, please go to our IP Info page, or alternatively go to our homepage and scroll down to this section: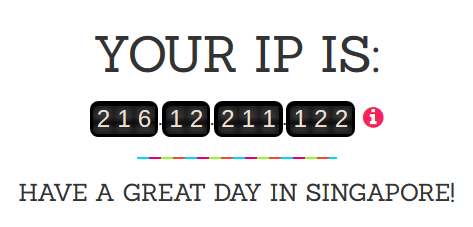 This shows the IP Address and country that you are currently connecting from, in this example, the user is connecting from Singapore.
---
Open network connections
Click on Windows Start button and then Control Panel.  Select Network Connections and click on Create New Connection.
---
Set up the VPN connection
When the new connection wizard appears, press Next to continue.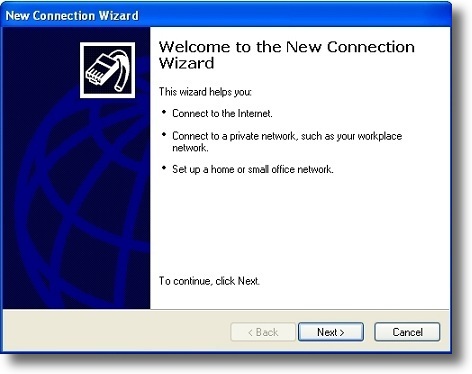 Select Connect to the network at my workplace to configure your VPN connection.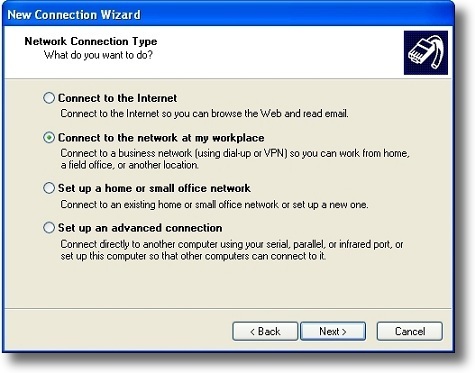 Select Virtual Private Network connection and click Next.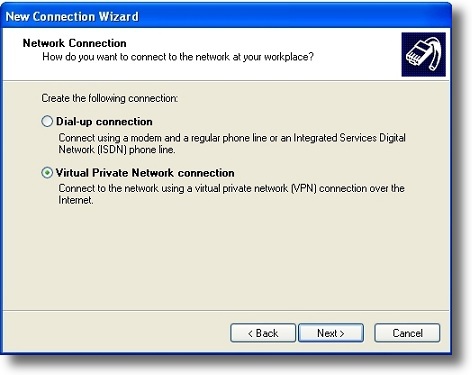 When you are prompted for a Company Name, enter MPN GBR for our UK service or something similar if you are connecting to one of our other countries and click Next. This is simply the name that Windows will give to the new connection.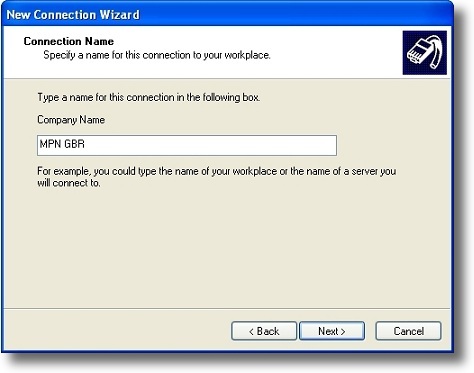 ---
Enter your VPN details
Enter the server name for the VPN connection, this will be gbr.mypn.co for the GBR service, if you wish to connect to a different country, please refer to our complete list of servers.
Click Next.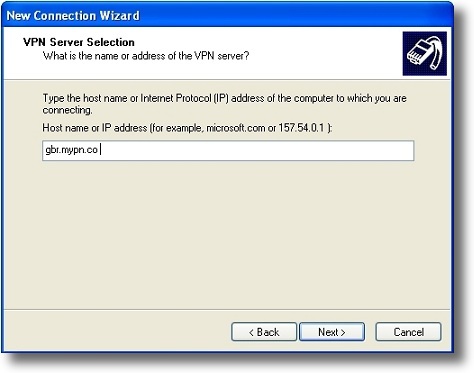 The VPN setup is now complete. Click Finish to close the wizard.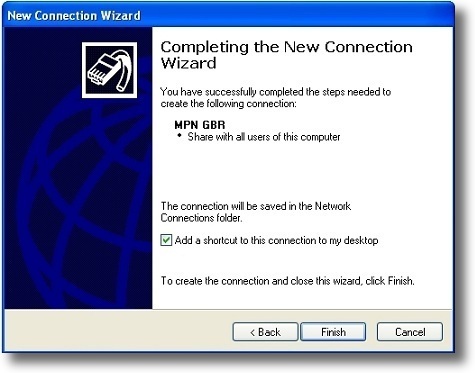 If you wish to create have a shortcut on your desktop, tick the checkbox Add a shortcut and click Finish.
---
Change VPN Type
Click on Properties.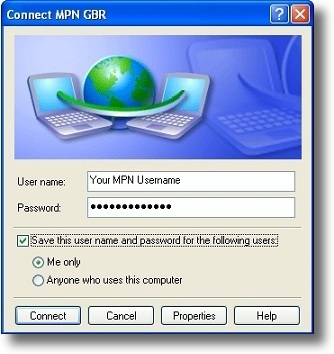 Now click on the Networking tab and change the Type of VPN to L2TP IPSec VPN from the dropdown menu.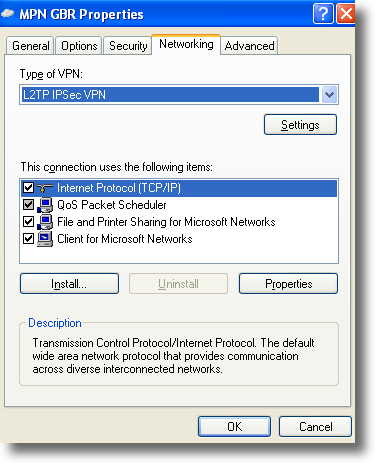 Navigate to the Security tab and click on the IPSec Settings button.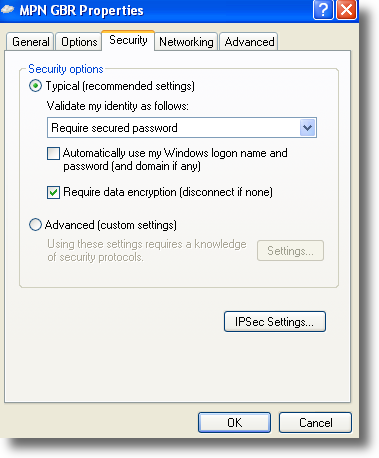 Ensure the Use pre-shared key for authentication box is ticked and enter the word,  private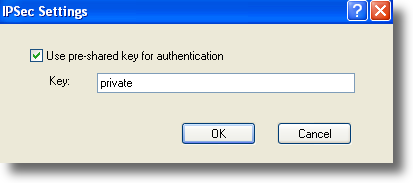 Click OK.
---
Windows will connect to My Private Network
Enter your username and password and click Connect. You can click the Save this user name and password if you so wish.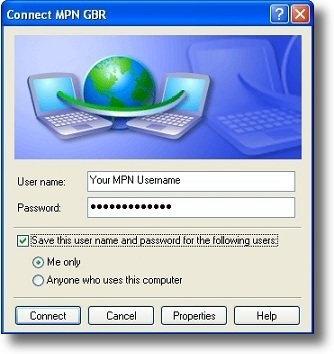 After clicking Connect, your system will connect to our VPN server. Once connected, you should see the small network icon in the bottom right corner of your screen. Placing your mouse cursor over the network icon will display the connection status.

---
Check your IP address
If you now browse our homepage or check your IP address again from the IP Info page, your location should show that you are now in the UK (or which ever country you have connected to).
Note: The server IP address and country name will vary depending on the server or country you are connected to.
---
You are connected
You have now connected to our service and all your internet traffic will now be transmitted securely via our servers in the UK ( or the country you have set up to connect) via the L2TP protocol.
If you have any problems or can't get connected, please email us at This e-mail address is being protected from spambots. You need JavaScript enabled to view it. We'll get back to you as soon as possible and try to help.