We Fight To Keep Your Internet
Secure, Private and Open
---
We Provide
❖  Simple to use VPN connections to 44+ countries around the world.
❖  MyTelly SmartDNS with 200+ supported content providers for no additional fees.
❖  Versatile and flexible service for any type of devices and needs.
❖  Friendliest customer support in the industry to serve you to the best we can.
❖  We are here for you, and because of you.
In the beginning…
---
My Private Network was founded back in 2009 with the rather lofty intention of releasing the internet from it's shackles. Whilst traveling around Asia, our founder, Jon Gittoes, was using his corporate VPN to get around the endless government and geographical restrictions imposed on him. This soon prompted the eureka moment, "Why don't I see if anyone else wants a VPN?".
Being the techie that he is, a quick website and a couple of VPN servers later, we earned our very first customer and the momentum started building from there. Today, My Private Network has servers in over 44 countries with thousands of happy users, including our very first customer — who is still with us to this day!
We know it's not easy being away from home… which is why My Private Network strides to provide the industry's most friendliest support team — we're always just a click away.
Location, location, location!
---
VPNs provide a crucial level of security that can protect you from the ubiquitous surveillance that is ingrained in the internet of today. Every site, every service provider and everyone in between is capturing the meta data from your connections, this might seem inconsequential, but do you really want your ISP or some faceless government body know which websites you visit, when and how often?
If you live in the U.K then you should already be familiar with the 2016 Investigatory Powers Act A.K.A. the Snoopers Charter which basically forces all internet service providers in the U.K to store everyone's web history for at least 12 months and crucially permit 48 separate official agencies access to that data.
Sounds bad? Wait till you hear about the 14 Eyes and their omnipotent web of routine surveillance that spans the globe.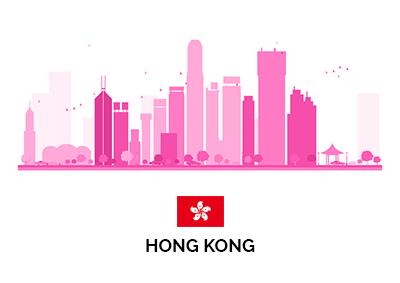 This is why My Private Network took the decision to be headquartered in Hong Kong. It does not have any mandatory data retention laws and is neither affiliated with nor a willful participant to any government surveillance. In most countries such as the U.K, U.S, Canada, and many others — governments usually impose strict data retention laws which require companies to hold their user's information for a fixed period of time. Find out more on how we protect your privacy here.
Who's in charge?
---
My Private Network's founder and head geek is Jon Gittoes. An avid techie, Jon learnt early on that technology was useless unless you could make it work for non-technical people and help them when they get stuck.
With over thirty years experience in the I.T. business there isn't much he hasn't done. In the late '90s he started to specialise in information security and this experience has been invaluable in forming My Private Network and ensuring it continues to provide the best service possible.
If you'd like to contact Jon directly, just ask! Simply email [email protected] and mention that you would like to speak to Jon. Our support team will ensure that the mail is logged and passed on.
Standing on the shoulders of giants
---
My Private Network would not be possible without the efforts of the Open Source Community, the true giants that blazed the trail for us and made it possible for us to provide a secure, open, and high performance VPN platform. We actively and enthusiastically support Open Source and advocate its use wherever possible.
Fight the good fight
---
The Internet can be a tremendous force for good in this world, the past thirty years have revolutionised access to knowledge and the free sharing of ideas, but in order for this to continue, it needs to remain a free and open platform.
This will not happen by itself, it takes a tremendous amount of effort to ensure that corporations and governments continue to provide an open and neutral network for the world to benefit.
We actively support the following organisations who work tirelessly to ensure a free and open internet, and urge you to consider joining them.