Setting up our SSL OpenVPN service on RPM based Linux such as Fedora should be easy with these simple step-by-step instructions.
Note: We've updated the instructions with Fedora 22 images, but the steps should apply to any RPM based Linux system.
Not yet registered? It's quick and easy, give our 3-Day Free Trial a try now!
Get Started
Make sure your system is connected to the internet and that you are able to browse the web. To check your location, please go to our IP Info page, or alternatively go to our homepage and scroll down to this section: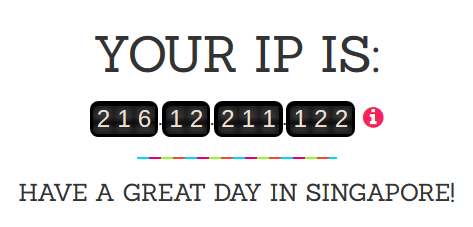 This shows the IP Address and country that you are currently connecting from, in this example, the user is connecting from Singapore.
---
Download VPN certificate
Download the ca.crt certificate from our website.
To do so, right click on the link below and choose Save Link As to save the file on your system.
Note : You need to remember where you save it.
From the desktop click on the group of icons in the top right corner and click on your Network Connection.
This could be Wireless or Wired, depending on how you are connected to the Internet on this system.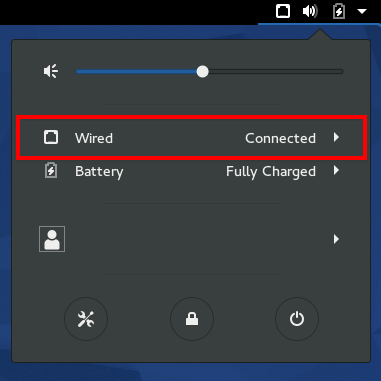 Click on Wired Settings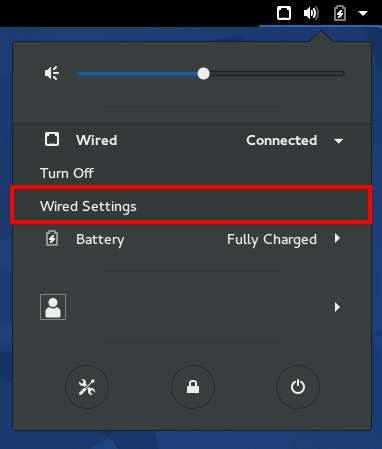 ---
Set up VPN Interface
Click the + (Plus) button to create the new connection.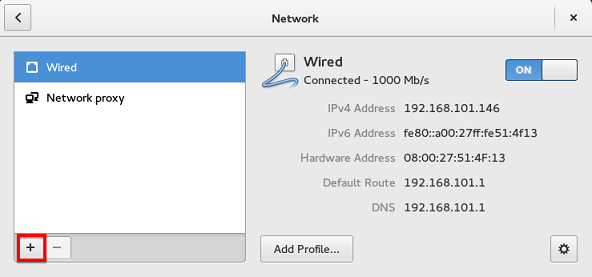 Select VPN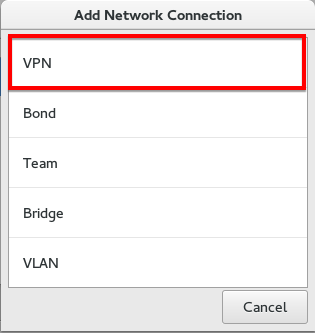 Now select OpenVPN as the VPN type.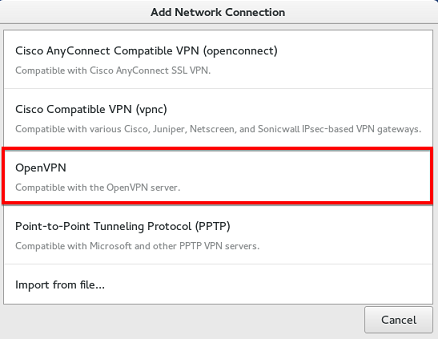 ---
Connection configuration
You are now required to enter the details in order to establish VPN connection.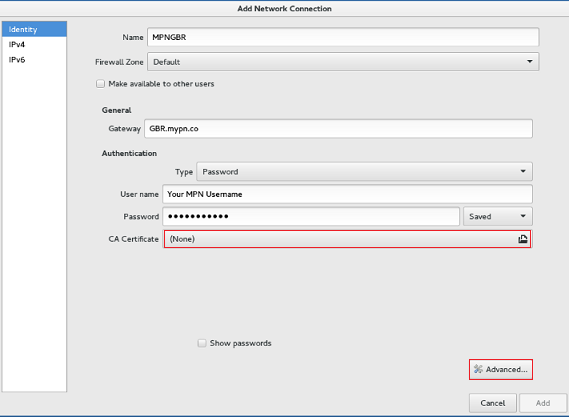 The connection name can be anything, but we suggest you make it something pertinent, for example MPNGBR (or MPNUSA for our USA service).
Important: Do not have a space in the connection name or it will fail!
The gateway needs to be GBR.mypn.co for our UK service, if you wish to connect to a different country, please refer to our complete list of servers
Change the Authentication type to Password.
Enter your MPN username and Password.
Expand the CA Certificate and choose the ca.crt file you downloaded in the beginning and then click on the Advanced button.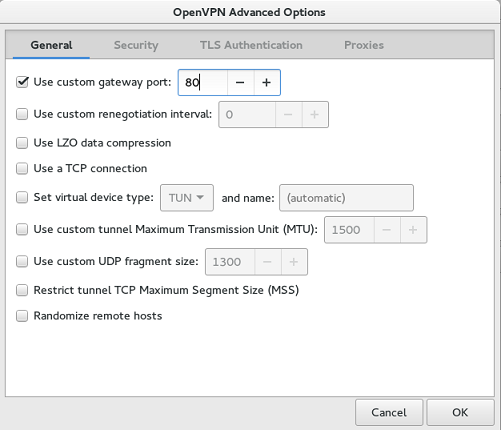 Select Use custom gateway port and change it to 80, click OK and click on Save to save the configuration.
---
Allowing OpenVPN certificate read access
You will now need to modify the label on the ca.crt file so that OpenVPN can have read access on it.
From the Terminal, log in as root and enter the commands below:
semanage fcontext -a -t home_cert_t 'file location'

restorecon -R -v 'file location'

*In this case, the location of the cert file is stored in /home/Downloads. The location of the saved file on your system might be different from the above.
---
Connecting to VPN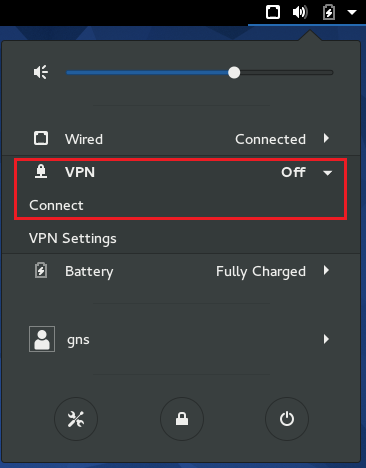 Now start the VPN connection by clicking on the Network Manager icon again, and click on VPN and click on Connect.
Note: Enter your password if prompted and click OK.
---
You are connected !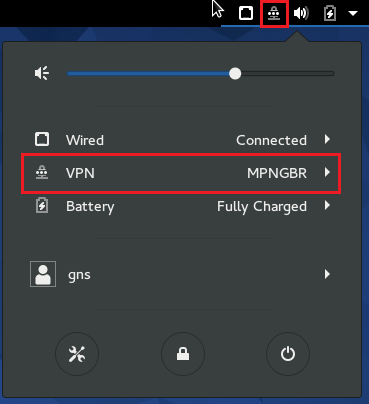 After a few moments, click on the Network Manager icon again in the top right and it will now show that the VPN is connected.
If you now browse our homepage or check your IP address again from the IP Info page, your location should show that you are now in the UK (or which ever country you have connected to).
You have now setup your computer to connect to our OpenVPN service and all your internet traffic will now be transmitted securely via our servers.
---
Other locations
If you want to connect to any of our other servers, ie our USA servers, simply change the server name, please refer to our complete list of servers.
---
Any problems?
Unfortunately it doesn't always go to plan!
If you have any problems or can't get connected, please email us at This e-mail address is being protected from spambots. You need JavaScript enabled to view it
. We'll get back to you as soon as possible and try to help.