In May 2017, we are launching a Free VPN Service.

The idea of a free VPN is something that we have previously derided, as after all, if you aren't paying for the product, you probably are the product. In our opinion this is a fair assessment of the current offerings in the free VPN space. There are two main driving factors in us deciding to provide a free service at this point in time:

Private, Secure Internet for All!
The right to privacy has always been a given in most of Europe and is enshrined in Article 8 of the European Convention on Human Rights. However, governments around the world are eroding these rights, especially when it comes to the internet. Last year's UK Investigatory Powers Act and the more recent repealing of the FCC privacy rules in the US are but two examples from fairly liberal democratic states.

It is fair to say that in most countries now, anything you do on the internet is tracked and recorded by someone, be it the local service provider, the big data companies like Google and Facebook, or government bodies. And this is being tracked for everyone, these organisations are building up massive data troves of our online behaviour and like it or not, this will be used to profile and target people for commercial reasons and no doubt less benign reasons as well.

By providing a free VPN service, albeit with some limitations, we are making secure, private internet connection available to anyone, anywhere, regardless of their means.

Economics
We've been providing VPN services for almost ten years and have built up good relationships with our service providers around this world. Thanks to improvements in computing power and reductions in cost, we have now reached the point where we can provide a limited free service on commodity hardware. Bandwidth is the most significant factor in providing a VPN service and it's got to the point now in certain locations in Europe, where we can offer a limited free service for a minimal cost.

Of course there is still a cost involved. As a technically oriented company (OK, we're basically just a bunch of geeks!), we have always struggled with the commercial aspects of the business, especially marketing. We seem to spend a fortune on it, and if we're honest, we don't really know what works and what doesn't. So we've decided to allocate a portion of our marketing spend to provisioning a free VPN service instead. Offering a free service puts us in front of more people and we hope that in time this may lead to more paying customers. It's certainly something that for us, is more manageable than marketing!

It's also part of who we are as a company. We've always tried to give back to the community, we donate to many of the open source projects that make our service possible and also to security and privacy advocates like the EFF. Providing a free VPN service, really does feel like the right thing to do and if our numbers are correct, we think we can do it without breaking the bank.

Limitations
Now, clearly we can't just give away the same service as our paid plans, as we'd go out of business straight away, so what we have come up with is a basic offering that is perfectly suitable to secure your internet connection and ensure your privacy, whilst not providing the additional benefits of our paid service. The key limitations are:
● 1Mb/s bandwidth per connection
● No country selection
● One connection per account

Whilst this is fine for security and privacy, you can't really use it for downloading, streaming and accessing geographically restricted content.

Our free service will operate on totally separate clusters from our paid services and therefore there will be no impact on the quality and speed that our paying customers are used to.

Haven't tried our VPN yet? You can start with our Free 3-Days Trial which gives you unlimited access to both our VPN and MyTelly services. Once you're done, you'll automatically receive our Free VPN service so you can continue to enjoy the fundamental security & privacy functions of our VPN.

As a VPN company that protects your online security and privacy, we try to be as transparent as possible, please find below the full details of the new free VPN service:

Free VPN Policies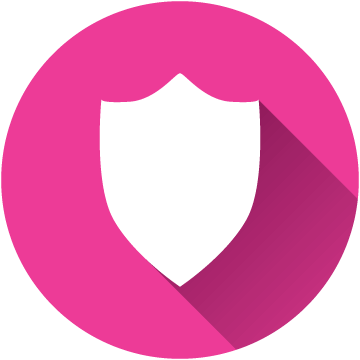 Security
● AES 256-bit encryption.
● NAT Firewall.
● DDoS Protection.

Free Plan summary:
Fully encrypted online connection using the same security protocols as our paid plans.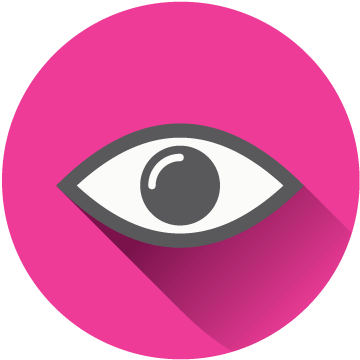 Privacy
● We do not log your traffic. Read more here.
● DNS Leak Protection.
● Private DNS servers.
● We are not under the 14 Eyes jurisdiction and our country registrar has no data retention laws. Read more here.

Free Plan summary:
No logging and no third parties, our free service is protected by the same policies as our paid plans.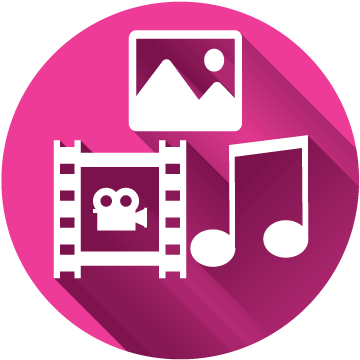 Content Access
● Bypass network restrictions to access sites like Facebook and Twitter.

Free Plan summary:
Whilst our free service is ample to unblock Facebook or Twitter, it is not intended to be used for geo-restricted content or streaming media. Upgrade to our paid plans for MyTelly access and full content support.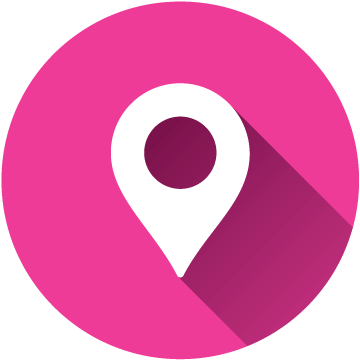 Country Choices & Selection
● Currently our Free Plan only has a limited amount of countries in Europe available.

Free Plan summary:
No country selection. Our free service will connect you to the least used, available server in one of our European data centres. Our paid plans allow you to choose from 44 supported countries.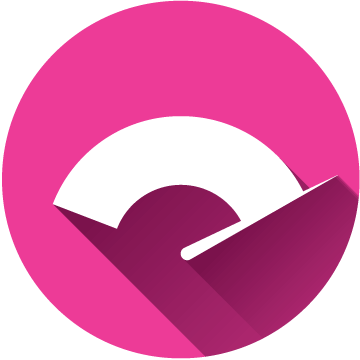 Speed & Data Quota
● Free Plans have 1 Mbit/s bandwidth for each user. No queue. No ads.
● No data quota. Use it all you want!

Free Plan summary:
Unlimited data quota with 1 Mb/s bandwidth. Upgrade to our Paid Plans for unlimited speed.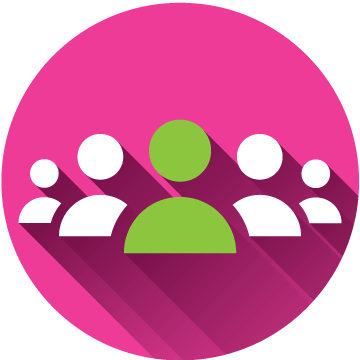 Simultaneous Connections
● Install our VPN on as many devices as you like, but you're limited to only a specific number of simultaneous connections.

Free Plan summary:
1 connection only.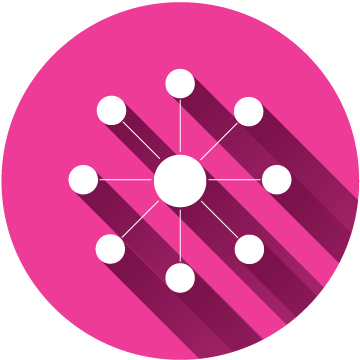 Protocol Support
● We recommend using IKEv2 or OpenVPN SSL, but we still support PPTP and L2TP-IPSec if you need them.

Free Plan summary:
Full VPN protocol support.

As you can see, the free VPN has limitations but it will provide a secure private internet connection to anyone that needs it. The goal here is to provide a free VPN WITHOUT any of the dodgy business practices that are usually associated with anything 'free'. At the same time, this gives us the opportunity to educate the users a little further about the wide applications of a VPN.

Although, it would be kind of difficult to prove that we ARE really protecting your privacy. We feel strongly that the first step is to be as transparent as possible.

Whilst there are many free VPN services available, most have some annoyance factor designed to push you towards a paid service. That is not how we do things.
Our commitment to our Free customers
No Queue to Connect
You will not have to wait in a queue to connect to our free servers.
No Scheduled Disconnects
We will not disconnect you after a certain amount of time.
No Advertisements
We will not make you watch an advert before or during connection.
No Data Quotas
We will not limit your data usage.
No 3rd Parties
We will never pass your details onto a 3rd party.
How Do We Protect Your Privacy Internally
Up-To-Date Warrant Canary
In order to assure our users that we have not been served a secret government subpoena, we'll always publish the status of our warrant canary for your reference. Find out more here >>>
Private DNS servers
Keeping the DNS servers private means no 3rd party will be able to see your DNS queries.
Check if you have a DNS leak here >>>
We do not log your traffic
● We do not retain or store any information regarding your internet activity.
● We do not retain or store any information on the bandwidth you use.
● We do not retain or store any of your DNS queries.
Find out more about our Privacy Policy here >>>
How Do We Protect Your Privacy Externally
Company located in Hong Kong
Hong Kong doesn't currently have any mandatory data retention laws despite the fact it is part of China, who is infamously restrictive in its internet censorship. This is because when Hong Kong was returned from British to Chinese sovereignty in 1997, it was designated a Special Administrative Region (SAR), which effectively granted the region autonomy in most internal matters (but not external ones such as defence and foreign affairs).
Outside of 14 Eyes Jurisdiction
Deriving from the UKUSA Agreement, which is essentially an agreement to collect, analyse, and share intelligence between these countries. Hong Kong is not part of this coalition, which is safe to say that no one will get their hands on your data. Read more about 14 Eyes here >>>

Haven't tried our VPN yet? You can start with our Free 3-Days Trial which gives you unlimited access to both our VPN and MyTelly services. Once you're done, you'll automatically receive our Free VPN service so you can continue to enjoy the fundamental security & privacy functions of our VPN.

If you require further clarification, please send an email to our support team at [email protected] and we'll try our best to assist you.
---
Related Posts
Payment Gateway Added: CoinPayments We're proud to announce our partnership with […]