The Android Google Play Store caches your current geolocation and thus, most of the time, even if you're connected to our UK or US VPN, you wouldn't be able to get access to the UK or US Google Play Store.
The steps below serves as an alternative from creating a new UK or US Google Account.
Note: We used a Google Nexus 5 with Android Lollipop (5.1) to create these instructions, but it should be the same for devices that runs Android. 
---
Clearing App Data and Cache for Play Store
From the main screen, go to your App Drawer and click on Settings.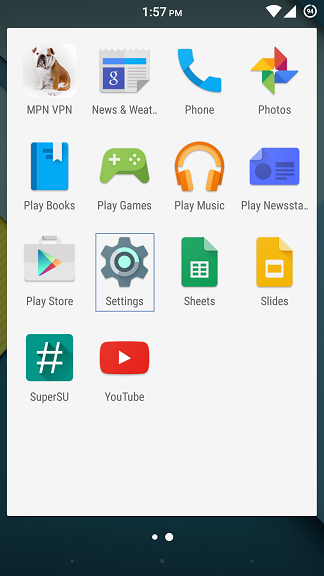 After that, look for Apps (or Application)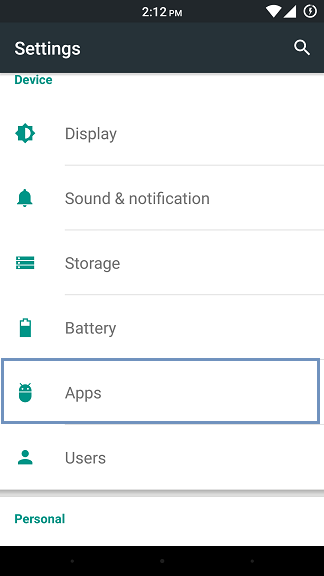 Locate and click on Google Play Store under All.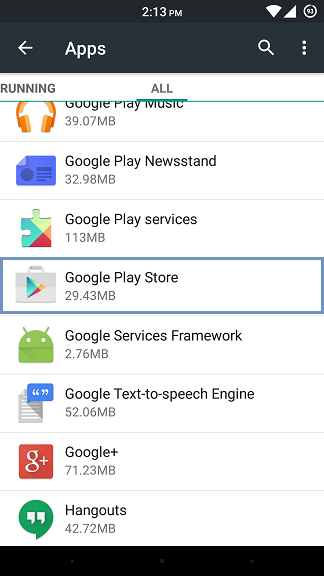 Click on Clear Data.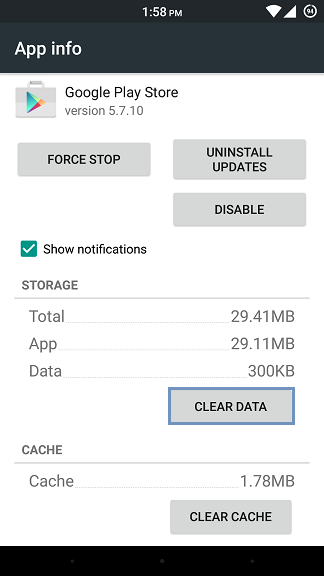 Then, click on OK when you're prompted to delete the data. Rest assured, your purchased apps and other details will still be intact.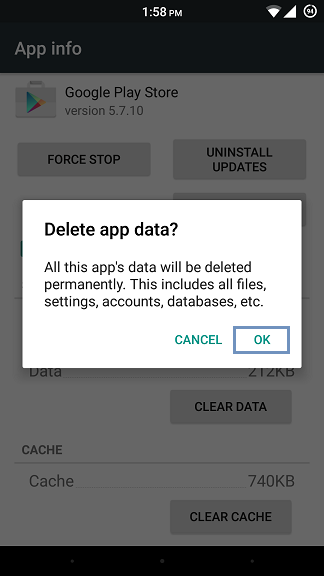 ---
Connecting to the VPN
Once the App Data is removed, please kindly connect to our VPN servers and ensure that you're getting a UK IP by going to www.my-private-network.co.uk/ipinfo
If you haven't connect to our VPN servers, you can refer the link below to get started:
Note: If you would like to access to US restricted apps in Play Store, please connect to our US VPN servers and make sure that you're getting a US IP by visiting the link mentioned above.
---
Launch Play Store
After you're connected to our service and obtained a UK IP, you would need to launch Play Store.
You should be getting a popup that asks you if you Agree to Google's Terms of Service.
Click on Accept to continue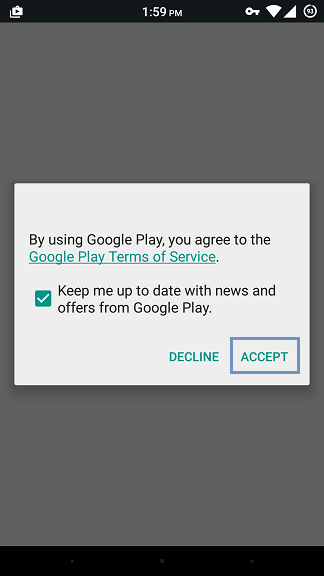 ---
Play Store in region changed
You can confirm that you're currently in the UK store by looking at the price listing for paid apps. In this instance, we can see that the apps shown below are listed in GBP, confirming that we're now in the UK store.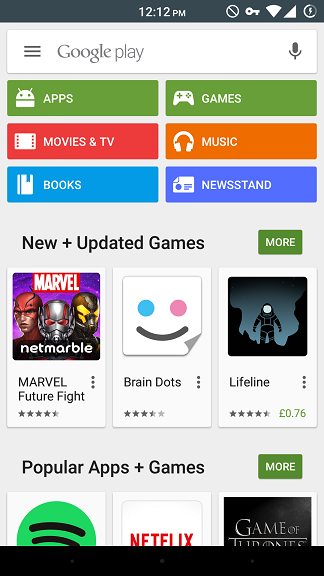 Please go ahead and search for BBC iPlayer, ITV or any other UK restricted apps and you should be able to download them.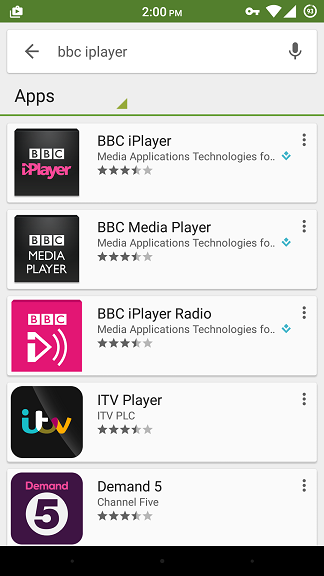 ---
Any problems?
Unfortunately it doesn't always go to plan!
If you have any problems trying to use this method, you can refer to our other article on creating a UK or US Play Store account here. You can also email us at [email protected]. We'll get back to you as soon as possible and try to help.