Don't trust the "100% Anonymous VPN" claims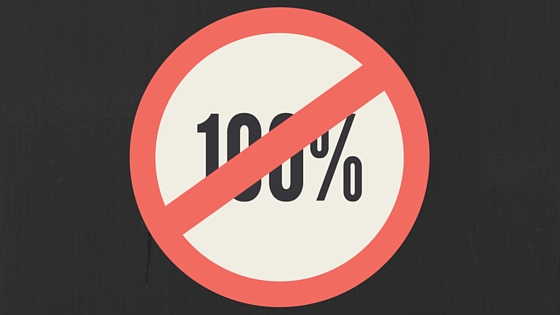 "100% Anonymous". That sounds pretty great, right? And why not go for a VPN service that has the ability to keep you completely anonymous online. But VPN services that claim to do this are either "inept, irresponsible, or both" said Jeremy Campbell to Ars in their recent article "The impossible task of creating a "Best VPNs" list today".
Do you have a "100% Anonymous VPN"?
Users should always do research on their own VPN provider to see if they are making any claims like this. If so, you should first go to their Privacy Policy page to see if you can get anymore information on what they do or do not collect. If the page is vague, it might be worth even contacting their support to see if you can get any more information on this.
Overall, you should be aware what information your VPN is collecting on you and make sure that they aren't saying one thing and then doing the other.
Why VPNs Aren't 100% Anonymous
If you ask Google which VPNs are 100% anonymous, you will get a plethora of VPN service providers claiming to offer this very feature. And while using a VPN on the internet may not directly tie you to your traffic, it's still can be possible to tie it to the VPN provider. A lot of times, if you dive into the privacy policies of these providers, you will find that they may collect information on you that makes you not so anonymous to them.
Though, it's not always a bad thing for a VPN provider to collect some information on you. In fact, almost all providers collect SOME sort of information on their users. But it doesn't seem so upfront when providers don't clearly state what they do and do not collect on their users.
Curious as to what we collect? Check out our Privacy Policy!
---