How To Watch 2017 Queen's Club Championship Live Online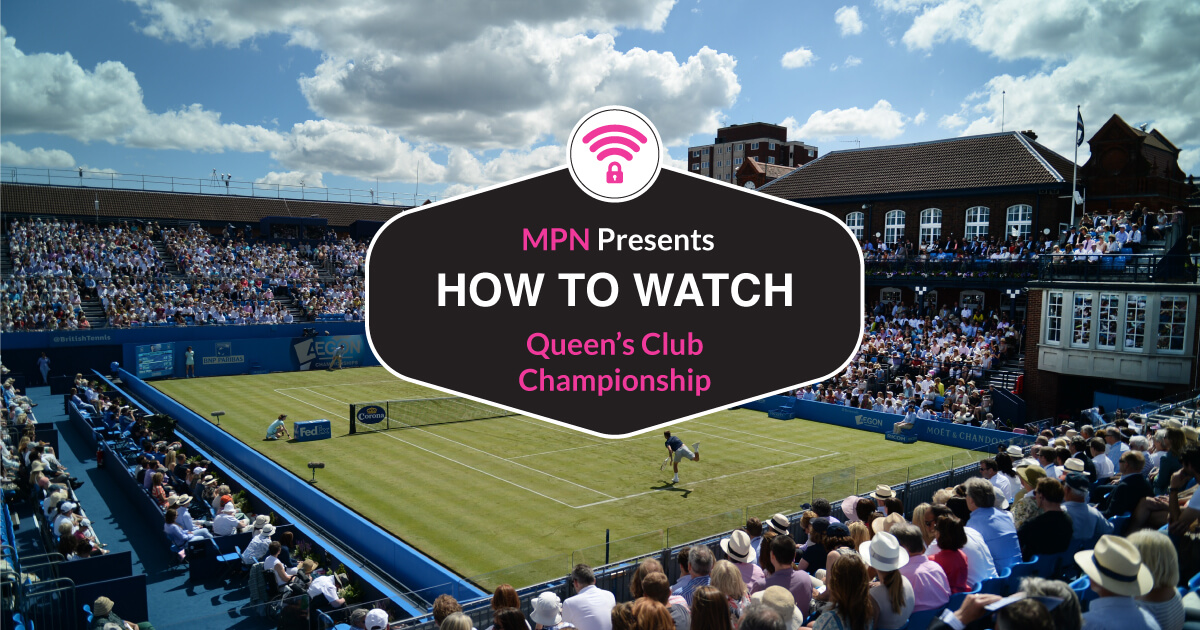 It's tennis, it's on grass, it's in West London, it's…er…Queens, officially now known as the Aegon Championships 2017, to us it will always be the Wimbledon Warm Up (sorry Ma'am).

Founded in 1890, the Queen's Club Championship is one of the most prestigious grass court tournaments in the world, but for some reason it's totally eclipsed by it's neighbour which happens to start the following week.

Scheduled from June 19 to 25, 2017, Murray will be the favourite again this year, especially after winning it for the fifth time last year. Nadal is still down to play and is in the form of his life after his 10th Roland Garros, but he didn't sound overly confident about his knee holding up on grass though, so we'll just have to see.
2016 Results
Men's Single – Andy Murray
Men's Double – Pierre-Hugues Herbert & Nicolas Mahut

2017 Queen's Club Championship Schedule
Live stream starting on 19 June (Monday) at 1300GMT.

19 June (Monday) – Round 1 (TBA)
20 June (Tuesday) – Round 1 (TBA)
21 June (Wednesday) – Round 1 / 2 (TBA)
22 June (Thursday) – Round 2 (TBA)
23 June (Friday) – Quarter Finals (TBA)
24 June (Saturday) – Semi Finals (TBA)
25 June (Sunday) – Finals (TBA)

Lawn Tennis Association Resources
BBC Resources
Programme Page Here.
Live Coverage Schedule Here.

Watch 2017 Queen's Club Championship Live Online With Our VPN
As you probably already guessed, the BBC will be showing the entire tournament to all U.K residents. However, if you're not currently in the U.K. then you'll need to connect to our VPN first before attempting to stream.

VPN Connection Setup Guide
1) Sign Up for a My Private Network account.
2) Install our VPN on any device that you'll be using to watch the 2017 Queen's Club Championship.
3) Connect to our U.K (GBR) servers.

Stream the 2017 Queen's Club Championship on BBC iPlayer from outside of the U.K.


1) Head to the BBC iPlayer website or download the BBC iPlayer app on iOS or Android.
2) Search for the live stream and start watching the tournament!
Tip: Queen's Club Championship will be airing live from 19 June 2017 on BBC Two.
Click here for a direct link to BBC Two.

Don't Have a VPN yet? give our Free Trial a go by clicking the button below for 3 full days of unlimited access to both our VPN and MyTelly services.


We hope you found this article informative and useful. Please feel free to share it with your friends or family that want to watch the Queen's Club Championship too!
If you need any help, our support team is just an email away at support@my-private-network.co.uk and we'll try our best to assist you.
---