Welcome to My Private Network
We provide VPN services with servers in over 44 countries to protect your security and privacy, and allow you to bypass geographic restrictions.
Read more about how our VPN works here.
This page will guide you through spoofing the GPS location on your iOS device. You might want to do this if an app you're using requires location services to be enabled.
Don't Have a VPN yet? Give our Free Trial a go by clicking the button below for 3 full days of unlimited access to both our VPN and MyTelly services.

*3 DAY FREE TRIAL – NO CREDIT CARD REQUIRED
To resolve the issue with spoofing the GPS location on your iOS device, follow the steps below.
---
Issue
If you're receiving a pop-up message requesting permission for Location Services to be enabled, it's usually because the app requires your GPS location for it to work correctly.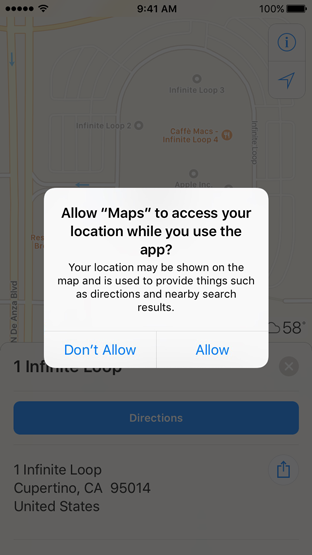 If Location Services is disabled, the app that requires it will return an error which forces you to activate it before using the app.
Note: While our VPN service will give you an IP address located in the country of your choosing, it does not spoof the GPS location of your device. Because of this, any app that uses the GPS feature of your device will still be aware of your current location even though you're connected to our VPN.
---
Resolution
The only way to spoof or fake your current location and still gain access to the app that uses this feature, would be to jailbreak your device.
Caution: Be warned however, that some apps are designed to stop functioning if it detects that your device is jailbroken. Therefore, we at My Private Network do not recommend that you jailbreak your device as this may cause unintended issues with some apps on your device.
Henceforth, we recommend that you either try the same service on a different device or on your computer.
However, if you accept all the risks involved and you're still interested in pursuing this option, kindly visit the link below for further information on how to spoof your GPS location after you've jailbroken your device.
How to fake your location on iOS
---
Known TV Apps That Requires Location Services
iOS apps that requires GPS location
Android apps that requires GPS location
---
Any Problems?
If you would like any further assistance, please email us at [email protected]. We'll get back to you as soon as possible and try to help.