By default, the OpenVPN connection goes through
UDP
on port
1194
and in most cases this works fine on most networks. However, if you are having problems connecting through this default connection, you can try connecting with the alternate ports that can be installed through our
Reconfiguration MPN
tool.
If you are on Windows XP, Vista or Windows 7, you can find this tool under Start > All Programs > OpenVPN > Utilities > Reconfigure MPN
On Windows 8, 8.1 and 10,  press Windows + Q, and type Reconfigure MPN in the search box.

If you don't have that, click HERE to download it and follow through the steps below: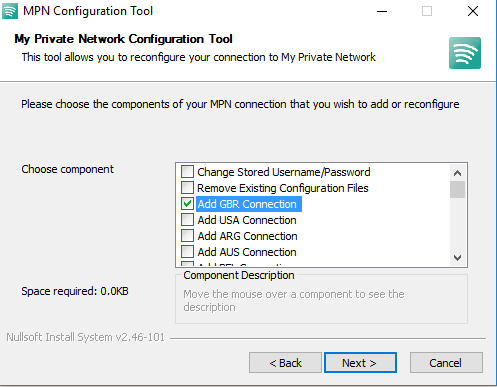 1) Launch the app and click on the connection that you wish to install or change.
Example: If you are subscribed to our GBR Plan and wish to change the connection method for this country, select Add GBR Connection.
2) Click Next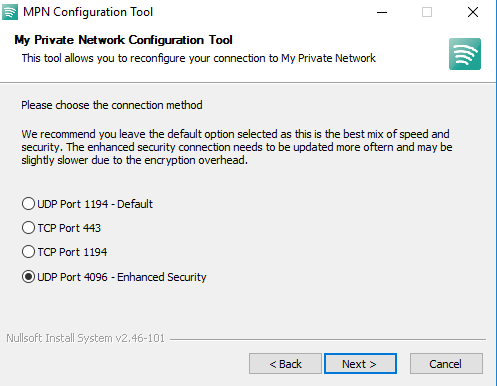 3) Select the alternate connection method you wish to install; i.e. UDP Port 4096 – Enhanced Security
4) Click Next > Finish to complete the changes.

Give that a try and if you have any further problems, please send us an email to [email protected] and we will do our very best to assist you.