Whilst PayPal provides the appropriate language based on the location / region you are connecting from, sometimes you might need to change the language manually from the payment page.
Note: We have not encountered this issue on our end before and have only received a couple of emails regarding this even though hundreds of PayPal transactions are processed successfully each week.

---
Changing PayPal's Language

At the checkout page (once you've selected PayPal as your payment option), find for the language options from the dropdown menu. If you're not sure what to look out for, have a look at the examples below and see if you're able to locate the language options.
Example 1 – Located at the bottom of PayPal's Sign In page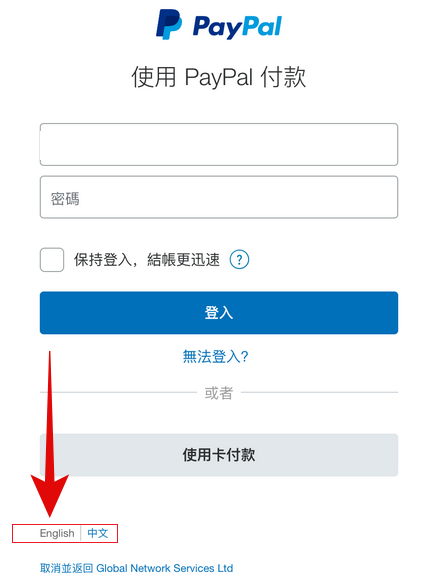 Example 2 – Located at the top of PayPal's Sign In page
---
Any problems?
Unfortunately it doesn't always go to plan!
If you're still having problems, please connect to our VPN service first before accessing PayPal website.
If you're still having difficulties after attempting the steps above, please email us at [email protected] and we'll get back to you as soon as possible and try to help.
If you have any other queries, please send a request to [email protected].