If you've specified a manual DNS address on your Mac's WiFi / Ethernet settings, the Tunnelblick application will ignore our server's DNS address and use the one you / ISP specified. When this happens, the BBC iPlayer will fail. To resolve this, please follow the steps bellow:
1. Click on Tunnelblick icon at your taskbar and choose VPN details. 

2. Click on the Advanced button.
3. Now, check on Allow changes to manually-set network settings.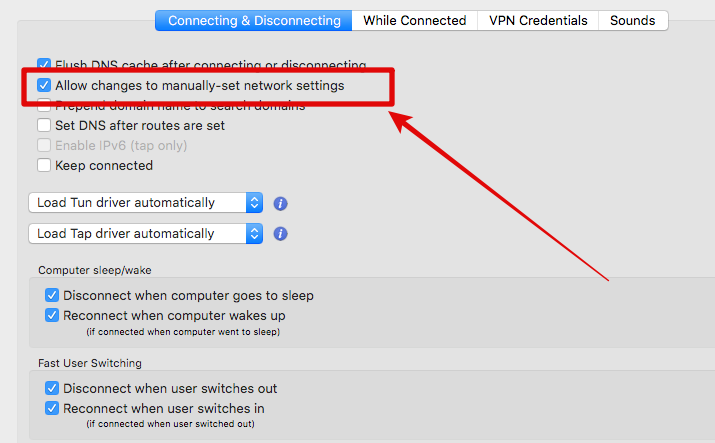 Finally, try connecting to the VPN again. If that didn't work, simply restart your computer and try connecting again.
If you're still having problems, please contact us at [email protected] and we will assist you further.