Please follow the instructions below and you should be able to download  region restricted apps such as BBC iPlayer, Netflix, Hulu Plus etc on  your Android device.
Note: These instructions were written based on a Samsung S4 Android phone running Android 4.4.4  but the principles  should apply to most Android systems.
If you have not used a credit card or purchased any content with your local currency using your Gmail account, please jump straight to our Getting Started guide below to download region restricted apps.
If you have previously purchased any app or game using your credit card, you will not be able to change your account region as Google will lock your account to the region you bought the app from. Removing the credit card associated with your account will not help either, because your account has already recorded an app purchased with your local currency.
In this case, you will need to create a new account and link it to your Android device.
To create a new Gmail account, please head on over to Google's account sign up page. Please note that you don't have to use the VPN at this stage as any Gmail account registered in any country should work with the instructions below.
Once you have created your new Gmail account, please follow the steps below to register it on your Android device:
Access your Android Settings and navigate to Accounts.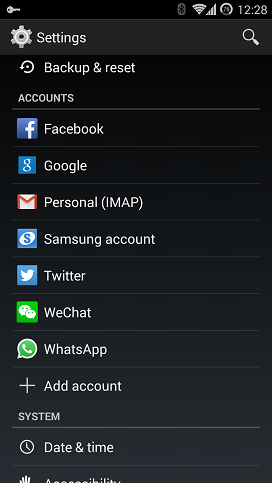 Scroll down until you see + Add account and tap on it then select Google.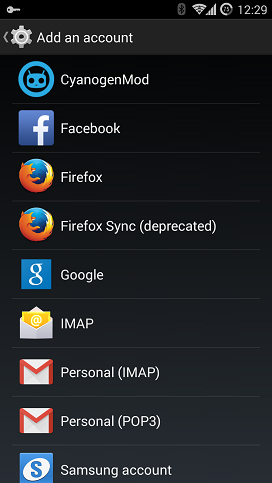 If you created your new Gmail account above, please tap on Existing. If you did not create a new account earlier, please tap on New.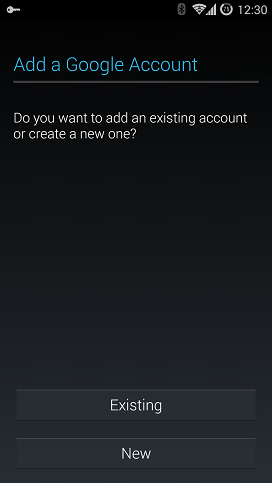 Enter your account details and move on to the next screen.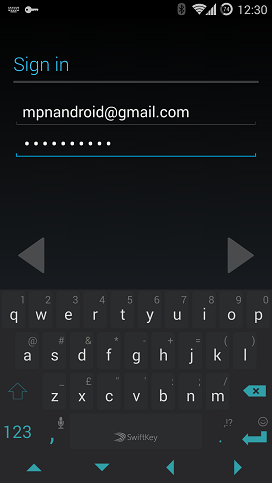 The signing in process will take a few moments to complete.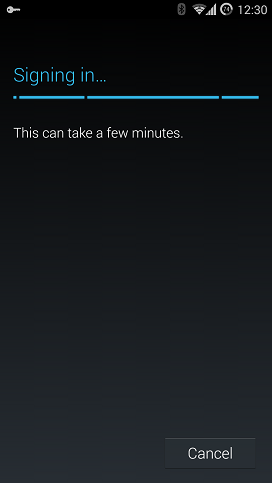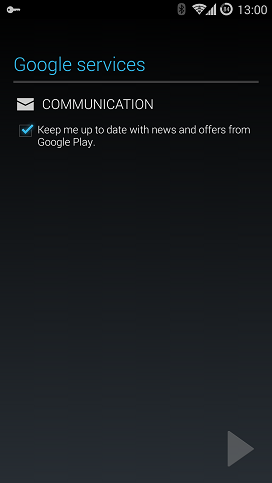 Just scroll through the next batch of screens and skip the payment set up menu by tapping on Skip.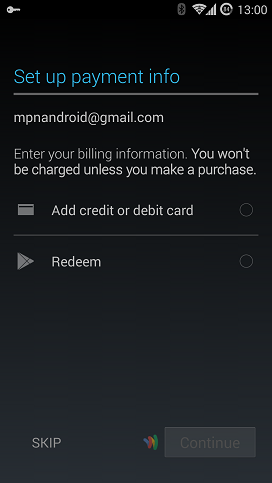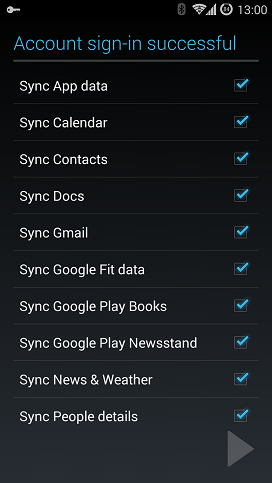 Finally, tap on the Next button to finalise the account setup.
When you're done, please move on with the instructions below:
Please note
: Y
ou will need to use the new account you've just set up to access the US or UK store (Depending on what store you wish to access)
Getting Started
Connect to the VPN on your Android device using the  US server for US apps or the UK server for UK apps. In this example, I  will use our UK server and download UK apps. If you have not set up our  VPN service on your Android device, please click here and follow the instructions.
Once you have connected to the VPN, please open the Google Play Store.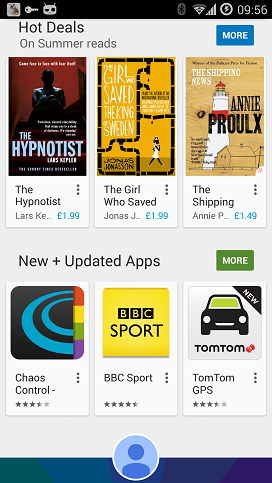 You can confirm that you're currently in the UK store by looking at the price listing for paid apps. In this instance, we can see that the books shown are listed in GBP, confirming that we're now in the UK store.
Note: If your Play Store still shows your local currency, please check that you're currently using your correct Gmail profile by tapping on the menu icon on the top left hand side of the store. If you're still having problems, you will need to Clear Play Store's Cache and Data whilst the VPN is connected.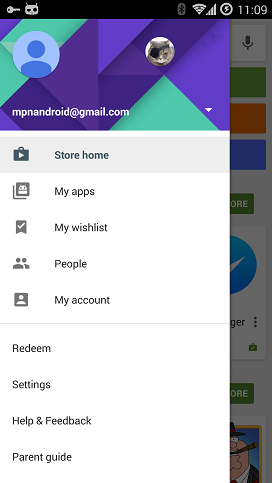 Please ensure the email listed in this panel is the same email as the one you registered earlier.
Now that you're in the UK Play Store, please tap on the search bar and search for the region restricted app you want to download, i.e BBC iPlayer, and tap on it.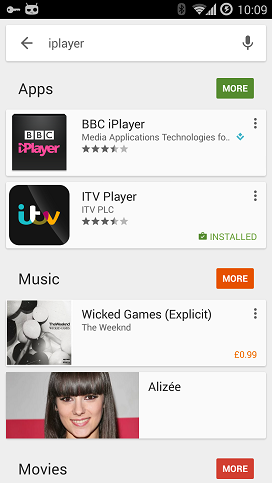 Once you've tapped on the app, you should be greeted with a screen prompting you to install it.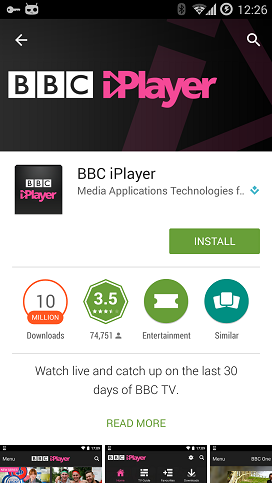 Tap on Install and your app should start downloading on your device. If  it doesn't start, please be patient and wait for a minute or so, it will  start to download.
Once the app has been downloaded to your device, just launch it and it should work without any problems.
---
Any Problems?
If you are not able to access the US or UK Google Play store despite the above method, then it could be:
1) Google Play checks your mobile SIM card for the device carrier, to determine where you are located.
Suggestion: Remove your SIM card and start the device without it.
2) Your traffic is not going through the VPN, so your local IP is still seen by Google Play.
Suggestion: Go to the My Private Network IP locator on our website and see which country it thinks you are in.
3) Location Services are revealing your true location to Google Play. 
Suggestion: Turn off Location Services and try this again.
Important Note: These are some of the methods  we've found that worked for our devices to access US or UK Google Play  Store. It may or may not work for you depending on your actual device  and operator.