We've noticed that for some of our customers, the iOS VPN app manager does not appear to refresh their IP address properly.
As shown in the image below, we've successfully connected to our UK VPN server(As indicated by the green screen), however the app still shows our location as being in Malaysia: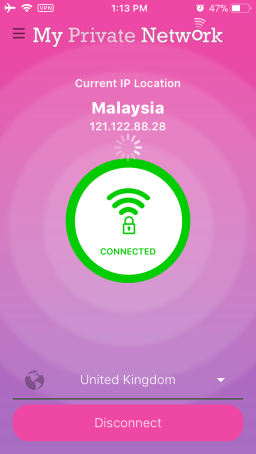 To resolve this, you can manually refresh the app.
To do so, simply drag the screen with the lock icon down until you see a round icon appear on top and then let it go.
Please refer to the image below for a better idea of how the screen will look: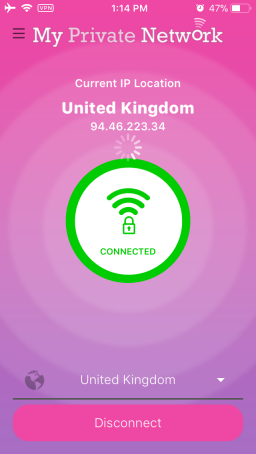 Once you've let go of the screen, you will be shown your new VPN connected IP address: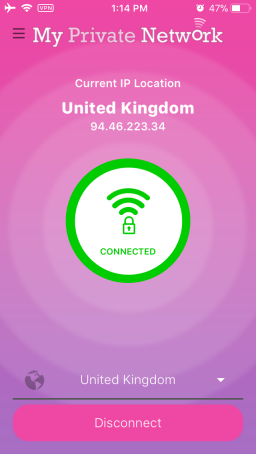 ---
Any Problems?
Unfortunately it doesn't always go to plan!
If you have any problems or can't get connected, please email us at [email protected]. We'll get back to you as soon as possible and try to help.