If you are using PPTP on your Mac and it appears to connect but does not change your IP address, it sounds as if you may have missed a step during the setup of the VPN.
Please open up the VPN settings and click on the Advanced button. On the advanced window you will see an option for Send all traffic over VPN please ensure this is enabled and then reconnect.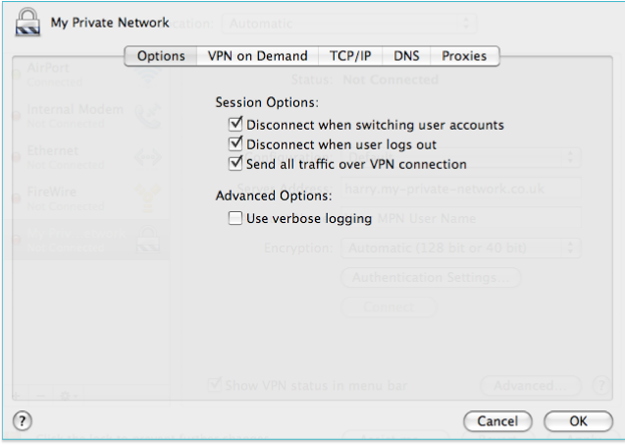 Give that a try and if you have any further problems, please send us an email to [email protected] and we will do our very best to assist you.