Note: This is only applicable for the older version of our iOS app ( version 1.0.5 ).
Unfortunately, sometimes the iPad gets confused between a physical bluetooth based keyboard and the inbuilt virtual iPad keyboard, which prevents anything from being entered into our app username and password fields.
To resolve this, please follow the instructions below:
1. Open the iPad VPN manager app.
2. Press any key on your bluetooth keyboard and then tap on your iPad screen.
3. You should now see a screen similiar to the one shown below: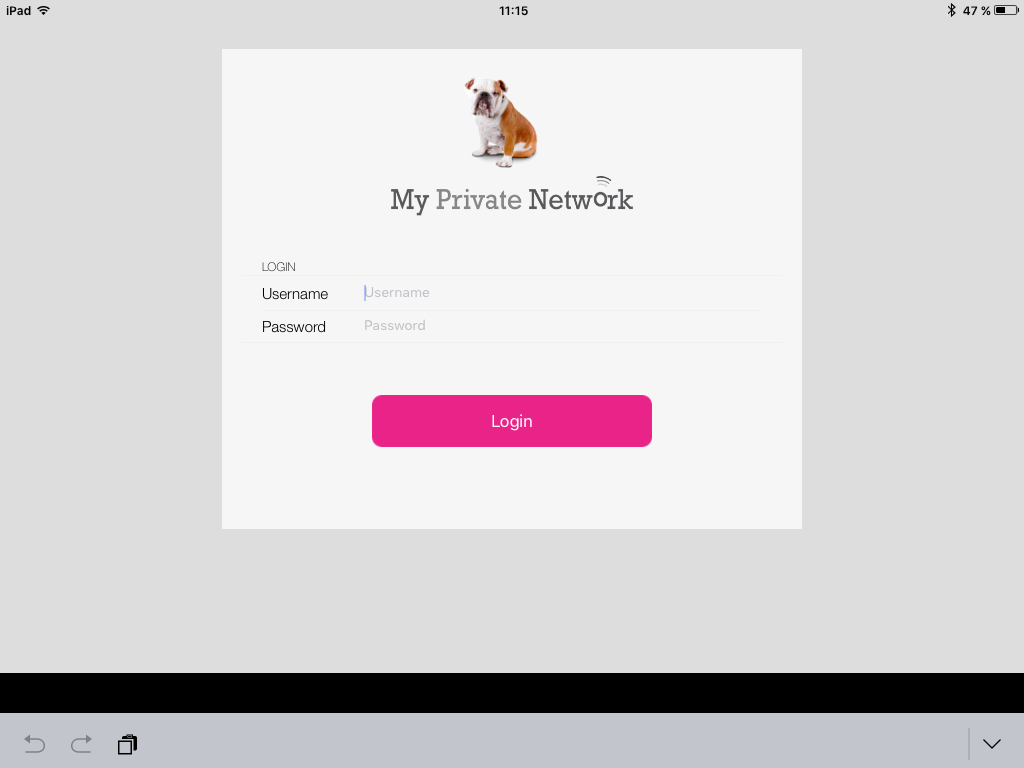 *Please note the bar at the bottom half of the screen shown in the image above.
As long as this bar is active, you can type into the Username and Password fields in our app.
Note that your bluetooth keyboard will not work if the bar in the image above does not appear. 
For example, please refer to the image below: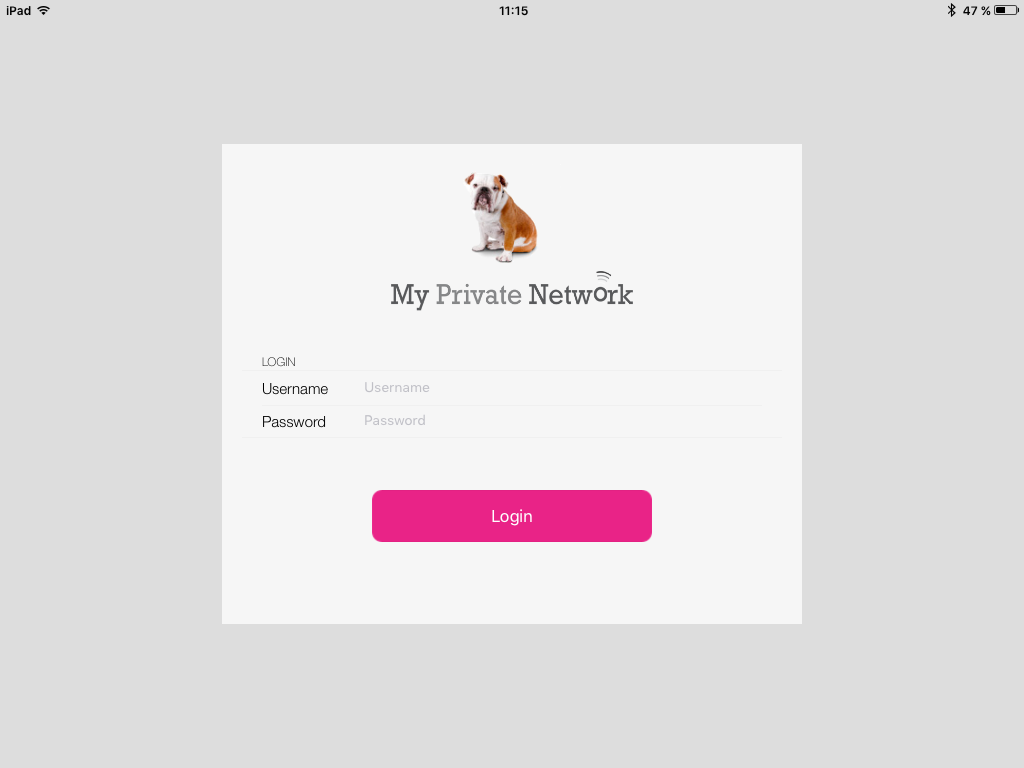 As shown in the image above, without the bar at the bottom of the screen, the Username and Password fields remain blank and can't be typed into.
Please give this suggestion a try and if you're still experiencing problems, please disable your bluetooth keyboard and type in your details using the virtual iPad keyboard or send an email to [email protected] and our technical support team will assist further.