As of early 2017, BBC has started to prompt users to to sign up and login with a BBC iPlayer ID before they are allowed to watch BBC content.
This has now been enforced by BBC so all of their viewers, need to register a Free account with them before they can continue streaming their favourite shows.
The article below will guide you on how to Sign Up / Register for a BBC iPlayer account from a computer.
1) First of all, please connect to our UK VPN service and ensure you are getting a UK IP address on your computer.
You can confirm your IP location from here: My IP Info
2) If that look fine, head over to the BBC iPlayer website – www.bbc.co.uk/iplayer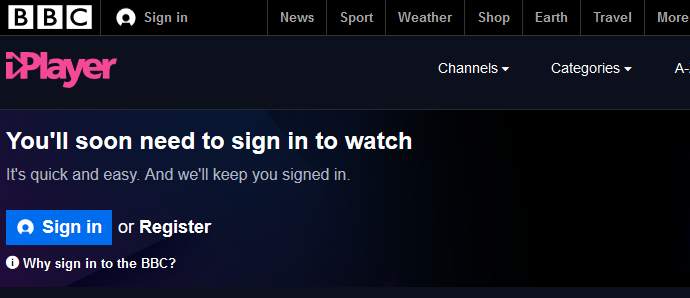 3) Enter your date of birth when prompted and click Next.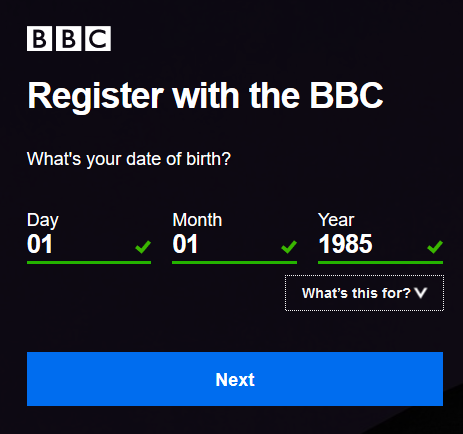 4) Enter the details as requested.
Please note that if you are connected to the VPN, the country selection will automatically state United Kingdom. If you are not connected to the VPN and getting your local country, manually select United Kingdom from the drop down menu and enter a UK postcode.
Note: In some cases, you will just be prompted to enter the postcode without the country selection, please ensure you enter a valid UK postcode to proceed.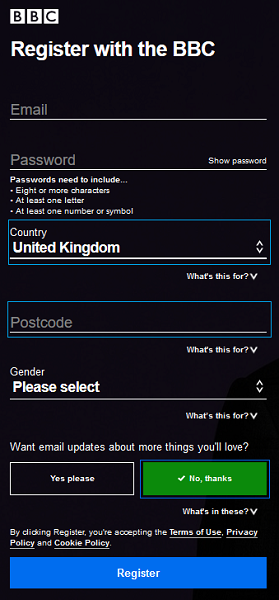 5) Click on Register to complete the registration.
6) That's it, you will then receive a message confirming the successful registration.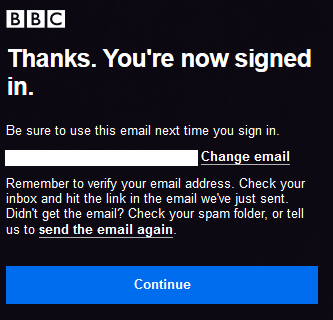 If you still have problems or require further assistance, please email us at [email protected], and we'll get back to you as soon as possible to assist you.