The Internet your way
#1 Friendliest VPN and Smart DNS
Speedy servers, maximum security, and extremely
private

.

SIGN UP NOW

Proud Sponsors Of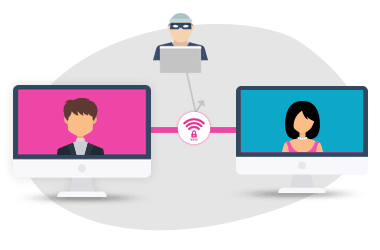 Encrypt Your Online
Connection
Protecting you against snoopers, hackers, ISPs, and government surveillance with secure 256-bit AES encryption.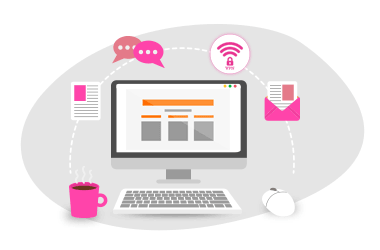 Surf The Web
Privately
Replace your IP location with an anonymous one from My Private Network to prevent your identity from being tracked by third parties.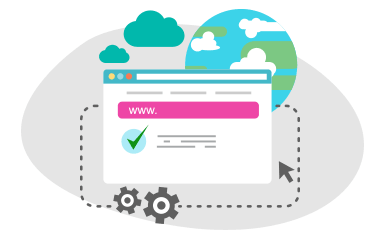 Bypass Web
Censorship
Unblock content from anywhere in the world with our fast and reliable VPN servers across 44 countries.
5 Reasons
Why

Choose My Private Network
---

1. ⭐⭐⭐⭐⭐ on Trustpilot and Facebook
Great service and support, don't take our word for it — check out what our existing users have to say about us on Facebook and TrustPilot.

2. We do not log your traffic
Privacy is deeply ingrained in our company which keeps us focused on the most important aspect of a VPN, your anonymity. What you do online is your business and we'd like to keep it that way! Read our Privacy Policy.

3. Offshore sanctuary
Though we are British, our HQ is based in Hong Kong which doesn't enforce strict data retention laws. This means that the local government will unlikely subpoena us for your personal information. But most importantly, we avoid falling into the notorious 14 Eyes.

4. MyTelly SmartDNS included for FREE
Some times, a VPN is not enough. With no additional charge, our MyTelly SmartDNS is included as part of your subscription. Access over 200+ content providers from around the world. Learn about MyTelly.

5. Single country access plans
No more overpaying! Choose the specific country that you need with our cheapest single country plan at £3.97/mo.
Servers In

44+ Countries

… And Counting!
---
TRUSTPILOT & FACEBOOK
See Why Our

Customers Love

Us
---
This is by far the Best Service!!! ?? Top quality service an the most important is that anytime you need help the Technicians will guide you!!!

Andreas Tapinos


12/26/2018

I've used the service for many years now, and have always been extremely impressed at the level service the support team offers. I recently had a very tricky problem, and they spent hours on this conundrum, and of course nailed it, as always. I highly recommend MPN.

Colin Johnson


11/22/2018

Excellent service. Responded very quickly to an account problem.

Jonathan Clark


11/22/2018

I have been using MPN DNS service for several years. Always works well. I decided to set up a vpn on a router and had some difficulties. Chris from MPN spent almost two hours assisting me. I work in IT but couldn't find out what was wrong. Chris resolved it. Turned out to be an unusual specific router issue. Excellent service.

Laurence Fox


11/05/2018

I had a problem and the service I received was the best! Prompt response to my message, extremely helpful, very efficient - can't praise them enough!! Well done. Deserves a '5/5'!

Helen Zannetakis


10/18/2018

I have used my private network for a number of years now. It is easy to use and I am very happy with the performance and customer service provided.

Paula Boulton


10/17/2018

I have used My Private network for over 5 years now. As I spend 5 of the winter months in a summer climate and return to the UK every spring, I enjoy being able to watch UK TV and especially sports wherever I am. I get instant help whenever it is required and as I am not very knowledgeable on the internet am so pleased to have found such a reliable company to help me as and when required. Their service is second to none. In fact I still use My DNS Register when I am in the UK as it is so convenient.

Jan Bishop


3/05/2018

I was satisfied from the first moment, even though there was a technical problem. One of their people worked diligently with me until it was solved!

Daniel Blum


3/04/2018

Great product with quality customer service levels. 100% recommended.

John O'Hara


2/23/2018

We have just again got excellent help with probably the toughest country to access Google Gmail and others. Thanks guys. you are #1

Andrew Willetts


2/18/2018

Absolutely brilliant. I use all the time, especially when out of the UK using Wi-fi. Connection is quick and catching up on UK TV is fantastic when you're a long way from home. Any questions swiftly answered too and issues investigated until the answer is found. Yep, I would recommend my private network every time, thank you!

Anita Thompson


12/14/2017

I have been a MYPN customer for nearly 10 years. I cannot fault the service and have recommended it to several friends. Great product - great service. Tom

Tom Devine


12/08/2017

I've used MPN for many years in France and would not be without it. Not only is it a great, stable service but whenever I have had a problem through changing computer or ISP the help team have responded immediately with clear solutions. Keep up thegreat work.

Jim McGhee


12/08/2017

Been using the service for 9 yrs excellent service. Customer service on the odd occasion I have needed is excellent . Would recommend it to anyone.

Robert Murcott


12/07/2017

Used this service for a few years now Great, Watch all the TV we want

Trudy Graves


12/04/2017

MPN is fantastic. I've used it for years; a great service; does exactly what you want in a VPN and tech support is really quick and helpful, not that I have needed it often. Fully recommended.

Anna Guerrier


12/03/2017

Great Service, reliable connections and great value!

Maria Gavriel


12/03/2017

I have worked in upscale or even luxury hotels for the past twenty years and I have hardly ever seen such great customer service as with My Private Network. I have been using the service for many years now and whenever I had a question or needed help, the guys at MPN were there, within a few hours or sometimes even just minutes. I could not have asked for more. And I have never experienced any issue with their service, which is something you usually cannot say of many things.

Ronnie Wuensche


12/02/2017

Very good service and quick and helpful support.

Tom R. Watson


12/02/2017

I've had a dedicated WiFi router connected to their VPN for years.

Tim Wilson


12/02/2017
This is by far the Best Service!!! ?? Top quality service an the most important is that anytime you need help the Technicians will guide you!!!

Andreas Tapinos


12/26/2018

I've used the service for many years now, and have always been extremely impressed at the level service the support team offers. I recently had a very tricky problem, and they spent hours on this conundrum, and of course nailed it, as always. I highly recommend MPN.

Colin Johnson


11/22/2018

Excellent service. Responded very quickly to an account problem.

Jonathan Clark


11/22/2018

I have been using MPN DNS service for several years. Always works well. I decided to set up a vpn on a router and had some difficulties. Chris from MPN spent almost two hours assisting me. I work in IT but couldn't find out what was wrong. Chris resolved it. Turned out to be an unusual specific router issue. Excellent service.

Laurence Fox


11/05/2018

I had a problem and the service I received was the best! Prompt response to my message, extremely helpful, very efficient - can't praise them enough!! Well done. Deserves a '5/5'!

Helen Zannetakis


10/18/2018

I have used my private network for a number of years now. It is easy to use and I am very happy with the performance and customer service provided.

Paula Boulton


10/17/2018

I have used My Private network for over 5 years now. As I spend 5 of the winter months in a summer climate and return to the UK every spring, I enjoy being able to watch UK TV and especially sports wherever I am. I get instant help whenever it is required and as I am not very knowledgeable on the internet am so pleased to have found such a reliable company to help me as and when required. Their service is second to none. In fact I still use My DNS Register when I am in the UK as it is so convenient.

Jan Bishop


3/05/2018

I was satisfied from the first moment, even though there was a technical problem. One of their people worked diligently with me until it was solved!

Daniel Blum


3/04/2018

Great product with quality customer service levels. 100% recommended.

John O'Hara


2/23/2018

We have just again got excellent help with probably the toughest country to access Google Gmail and others. Thanks guys. you are #1

Andrew Willetts


2/18/2018

Absolutely brilliant. I use all the time, especially when out of the UK using Wi-fi. Connection is quick and catching up on UK TV is fantastic when you're a long way from home. Any questions swiftly answered too and issues investigated until the answer is found. Yep, I would recommend my private network every time, thank you!

Anita Thompson


12/14/2017

I have been a MYPN customer for nearly 10 years. I cannot fault the service and have recommended it to several friends. Great product - great service. Tom

Tom Devine


12/08/2017

I've used MPN for many years in France and would not be without it. Not only is it a great, stable service but whenever I have had a problem through changing computer or ISP the help team have responded immediately with clear solutions. Keep up thegreat work.

Jim McGhee


12/08/2017

Been using the service for 9 yrs excellent service. Customer service on the odd occasion I have needed is excellent . Would recommend it to anyone.

Robert Murcott


12/07/2017

Used this service for a few years now Great, Watch all the TV we want

Trudy Graves


12/04/2017

MPN is fantastic. I've used it for years; a great service; does exactly what you want in a VPN and tech support is really quick and helpful, not that I have needed it often. Fully recommended.

Anna Guerrier


12/03/2017

Great Service, reliable connections and great value!

Maria Gavriel


12/03/2017

I have worked in upscale or even luxury hotels for the past twenty years and I have hardly ever seen such great customer service as with My Private Network. I have been using the service for many years now and whenever I had a question or needed help, the guys at MPN were there, within a few hours or sometimes even just minutes. I could not have asked for more. And I have never experienced any issue with their service, which is something you usually cannot say of many things.

Ronnie Wuensche


12/02/2017

Very good service and quick and helpful support.

Tom R. Watson


12/02/2017

I've had a dedicated WiFi router connected to their VPN for years.

Tim Wilson


12/02/2017
SECURITY & PRIVACY
CONNECTIVITY
Unlimited Bandwidth and 99% Uptime
SERVICE